Dr. Belinda Southall, born and raised in Baird TX, moved back local in 2010 to serve her family and friends with modern, holistic chiropractic and acupuncture care. When not working in her 2 offices, she is busy traveling the Big Country providing chiropractic care to animals.
Belinda is a proud Aggie, Texas A&M University Class is 2007, graduating with honors with a BS in Biomedical Science. She furthered her education at Parker University graduating in 2011 with honors with a Doctorate in Chiropractic, BS in Anatomy, and BS in Health and Wellness.
She has a passion for health and wellness and loves to share that with anyone she comes in contact with. She attempts to stay on top of the latest chiropractic and wellness research, and is always looking for a great workout from long distance running to CrossFit. Away from the office she stays very busy chasing her two young children Carson and Claire and her husband Dan. Serving the Abilene community is very important to Belinda through her work with Junior League of Abilene.
Dr. Sarah Evans grew up in Portland, OR and recently moved to Abilene in June of 2018 after her husband was stationed at Dyess AFB. She will be working at Southall Chiropractic for the next couple of years until they receive a new assignment from the Air Force.
Sarah earned her undergraduate degree in Exercise Science from the University of Puget Sound in Tacoma, WA. She furthered her education at the University of Western States graduating in 2014 with a Doctorate in Chiropractic, Masters of Exercise Science, and a BS in Human Biology.
When she is not in the office, Sarah usually spends her spare time hiking or traveling within the US and abroad. She has been to eleven different countries, and enjoys immersing herself in the different cultures while traveling.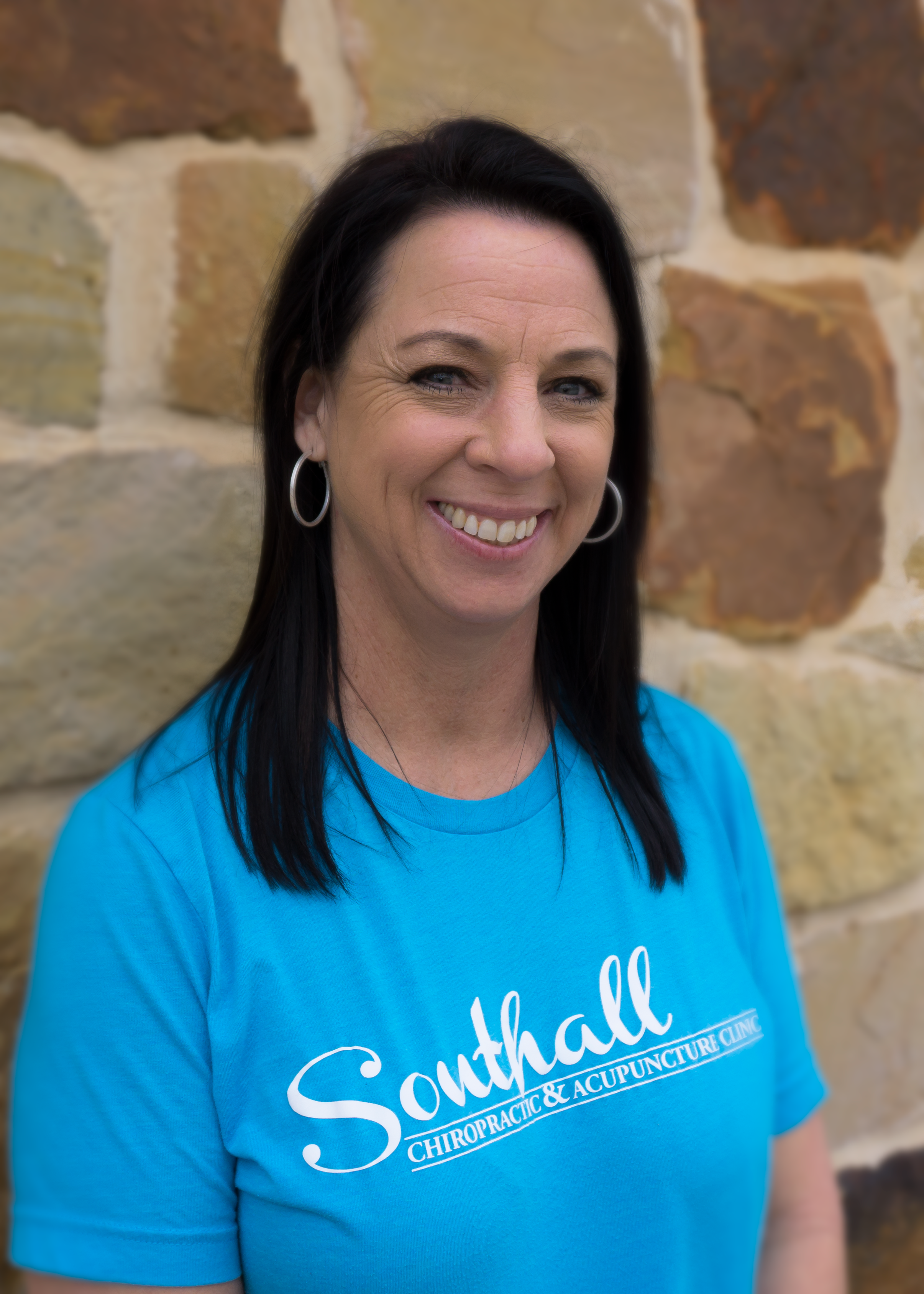 Brandie has been with us since February 2016 and has 15 year medical experience. She is responsible for managing our day-to-day operations, insurance billing and may also work at the front desk or back office. She enjoys meeting new people and their families. She is a lifesaver for parents and is known as the "baby whisperer". She enjoys holding the babies while their parents get their adjustments in. Brandie is married with 4 kids. When she is not working she enjoys spending every spare minute spoiling her grandson Weslyn.
Stephanie has been with us since April of 2017 and has 8 years of medical office experience. She enjoys working at the front desk where she welcomes and checks in patients, updates their records, answers the phones, and schedules visits. She prides herself in accommodating each patient needs and enjoys learning about all the benefits of chiropractic care. In her spare time she enjoys game nights, crafts and watching movies with her husband and their 3 teenagers.